How to Organize Clutter
How to Organize Clutter - Tips and Ideas
Get tips and ideas for how to organize clutter.
Here we'll look at my best hints and help for getting rid of clutter in your home.
And how to keep it clutter free in future....
My Clutter Chaos!
Well, if you are anything like me, organizing clutter has got to be one of your biggest interior design, and housekeeping, dilemmas!
The problem is, I've got lots of 'stuff' - I like 'stuff'...
...I like books, I like magazines, CD's, DVD's - I work from home, I buy things, I like drawing, I like taking photos, I use the kitchen, I go out and walk the dog 3 times a day....
All these things require 'stuff' - books, pens, papers, CDs, collars, leads, coats, scarves, hats, gloves, boots, slippers...
...but my house is only small - and the clutter hoarding does build up!
If you love bits and pieces, or like to have collections, clearing clutter does not mean you have to do without - simply keep control by displaying your treasures in a more organized way...
(...and perhaps doing a strict 'stuff audit' too - we'll show you how in the other pages of this section)
Clutter can definitely be pretty, too...
And we don't want to lose that!




Organizing clutter is a fine line between a too-minimalist (no-one lives here) feel and a 'too-much', haphazard or chaotic feel.
I heard it nicely put a while ago, and unfortunately I can't remember where - if you are one of those people who does like a lot of stuff, what we need to aim for is 'controlled chaos'...
I think I could have a go at that!
Clearing clutter makes you happy
There is no doubt at all that a home looks better after reducing clutter - and its not just the look of it...
...getting rid of clutter can help you to feel more relaxed and less stressed - so it's surely worth a try!
A simpler feel is more relaxing, that's for sure...
But I think part of the 'making you happier' feel is to do with the feel of re-gaining control over your own life and your own stuff...
Yes please - I'll have a bit of that as well!
So, we agree - clearing clutter is a good thing!
But, how to go about it...?


Can you help it?
I have a theory that you are either a clutter hoarder, or you're not! If you are not, you probably have a pristine, clutter-free home, and you're not reading these pages....
If you are a clutter hoarder, then I think it is just in your nature...
This doesn't mean that you can't succeed in getting rid of clutter, to have a nice, clutter free home...
But it will definitely take more effort to get on top of it - and keep on top of it!
Don't despair - as I have lots of ideas, hints and tips for how to organize clutter in your home....
...ones that I am going to try to put into practice myself too! (Promise!)
Readers with clutter problems
Reader, Katrina, needs help with a cluttered feel
Further reading
You might find these books helpful:
Click below to find out more....
If the how to organize clutter books recommended above interest you, please support my website by using the links on this page to buy.
The price to you is always the same, but I will earn a small commission.
This allows me to continue to provide you with the information on this website, all for free.
Thanks for your continued support :)



Have you got your free subscription to my interior design ezine yet?
Receive your free, monthly, email newsletter, packed with interior design information, tips and ideas, straight to your inbox.




Return from this How to Organize Clutter page to the Home Page

Top of Page

Search for words or phrases inside my site:


Custom Search
Search My Site:
Custom Search
"This practical guide is a must for any DIY decorator!"
"If you have no idea how to decorate your house or apartment or you're just not sure what you should put in which room...
"...Charlotte shows you, in an easy-to-understand way, how to tackle any project."
says David - New Hampshire, USA
-----------
"Love, love, love your site! I bought your ebooks and find them helpful and inspiring."
says Linda - United States
-----------
"I used Charlotte's book when designing my new kitchen ... I had my new kitchen planned in no time at all.
"I also used the personality colour palette to get the perfect colour ... Brilliant!"
says Sophie - Scotland, UK
AROUND 1 MILLION READERS PER YEAR (2010-2012)
Read what you say about us:
Your website is the best source of information for decorating homes that I have come across.
Sharon - Australia
I just love your web page it is fantastic for people who don't really have the design skills...
Elizabeth - Scotland - UK
'You are the first entry on my favorite places. Beautiful work, well (very well) written.'
Shirley - Laurinburg NC - USA
'U can't believe how happy I'm to find such a helpful website! it's over than great, really!!'
Lama - Sydney
'I really appreciate this amazing website & ur helpful tips... you really give us so much attention & I loved your advice...'
Mostafa - Cairo - Egypt
Thank you so much to all my lovely and loyal readers!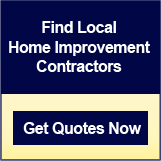 Copyright © 2007-2013
Charlotte Brown
t/a Charlotte Sneddon - interior-design-it-yourself.com