Click here to buy posters!

Or read the helpful hints below first ...


Tips for Choosing and Hanging Artwork in your Home




Choosing the right pictures and prints to hang in your home can be really difficult and time-consuming...

...it can be so hard to choose a picture you love...

...that you will be happy looking at for weeks, months or years...

...and that will go with your home decor.

It really is worth it though...
How to Choose the Perfect Artwork
Choosing a really fantastic picture or piece of interior design artwork for your home, is what will give your home its unique individual touch.
It will bring some of your own personality into your interior design schemes...
...and become a beautiful focal point for your whole room.
Love the Way You Feel
It is really important to choose something that you love to look at...

...you will hopefully be looking at it for a long time.

Think about how you feel when you look at a particular picture - happy? sad? relaxed? excited?

Is this the way you want to feel when you are in the room that you plan to put the picture in?
A Suitable Style
It is a good idea to choose a style which goes with the style of your interior design.

Artwork needs to match with your room (to some extent - although you can get really unique and interesting results if you are confident enough to mix styles well).

As a general rule - pick old fashioned pictures, prints and interior design artwork for period homes, and more modern pictures for contemporary styled design schemes.

It will make it all look 'well thought out' and properly 'designed'.
Color Considerations
Considering your color scheme is another really important factor when choosing artwork.

Try to pick out colors from your home decor, and choose pictures and prints with that dominant color.

You can also choose your picture in an accent color so that it really stands out in your room.

Or pick a really gorgeous picture, and choose your whole decorating color scheme to match or complement the colors in the artwork.



The best colors for showing off any artwork (it doesn't need to match these colors) are meant to be a deep red, or a deep green.

Using these colors on your wall really seems to set off other colors in the artwork, and pull people's attention to the pictures themselves.

If you aren't sure which color you want for your artwork, Black and White is always a very good choice, and will always look very striking on your walls.

Black and white photographic artwork can give quite a modern and sophisticated, or quite an old-fashioned feel, depending on the individual picture.
Perfect Positioning
In interior design, artwork needs to be carefully positioned in your room.

One large picture in the centre of a wall, or chimney breast makes a great focal point.


Three smaller pictures are another good look for interior design artwork placement - position them evenly, in a horizontal line, (with fairly generous gaps in between each) towards the centre of a wall.


Odd numbers (1, 3 or even 5) are suitable for arranging pictures, but even numbers work less well - interior design artwork arrangements of 2 or 4 look a little regimented in your room.


The only time that a pair of pictures can look good is when they are positioned on either side of something - like a chimney breast, a bed or even a mirror.
Create a Gallery
Another way of arranging your pictures and interior design artwork, is in a small gallery.

You need a fairly large wall for this to look good.

Start by allocating a central, rectangular area on the wall to serve as the 'gallery' - it can be easier to draw it in lightly with pencil - this will show you the outside edge of the area to be filled by your pictures.



Either arrange your gallery formally - with the pictures lined up evenly and neatly within the rectangle,


Or more informally with the pictures arranged more 'higgledy-piggledy' within the area, but still keeping neatly within the rectangle.


Either way, your 'gallery' will look well designed and intentional - and will be a great focal point for your room.
Try displaying your interior design artwork in blocks - using the same print in different colors can give a striking and modern display, with a stylish Andy Warhol feel


Focus on Frames
Consider your picture frames too.

It is best to try and co-ordinate all your picture frames in some way - are they all the same style and color?

If not, don't worry, you can just paint different style frames in the same color to get a co-ordinated look, with a touch of unique flair.

Buying prints without frames, and re-using old frames, or buying your own cheaply can save you a huge amount of money when buying your artwork.

Most photos or art look stunning and professional with a simple, black frame and an off-white mount.
Readers' Interior Design Artwork Q&A
Reader, Gillian, wonders what sort of artwork to put on a striped wall - Find out, here...
Reader, Betty, shares her problems with how to combine family photos and wall art
Tamra wonders where to put her painting - over the sofa?
Mary wants some ideas for how to display a favorite painting
Readers ask about which color frame would be best to choose
It's not just pictures that you can put on display - Liz looks for ideas for displaying china
Watch Video Clips on Choosing and Arranging Artwork
Take a look at these really useful video clips that I have picked out to help you with choosing and arranging your interior design artwork, pictures and frames.
I think you will find some great info and ideas...
Simply click on the picture to start the player...



Use the slider on the right hand side of the video player to access the full range of clips on this subject...
Hover over the bottom-right of the player to access the slider function.


Where to Find Your Perfect Artwork
Now it just remains for you to choose your favourite piece of interior design artwork...

If any of the interior design artwork recommended on this page interest you, please support my website by using the links on this page to buy.

The price to you is always the same, but I will earn a small commission.

This allows me to continue to provide you with the information on this website, all for free.

Thanks for your continued support :)

Why not have a browse at my favourite online print and artwork store...

...well priced, art prints, that you can buy separately, or have mounted or framed for a really professional finish.

I have picked out some of my recommended, art works for you...

...including some of my own favorite art works, to suit all different interior design styles...

...but there is an absolutely huge selection...

...of all different styles and designs, and at all different price ranges...

...so just browse away using the search box below the images...

...and I am sure you will find a picture or print you can't help falling in love with.
My Recommended Artwork Shop Online
I have shopped with this company loads of times...
...and have always been more than happy with both products and the level of service.
I can thoroughly recommend them.
Delivery is really fast, and they send your prints and interior design artwork really well packaged...
...so you don't need to worry about them being all squashed and dog-eared by the time they arrive...
Click on any image, or browse the shop to see more artwork...
Why not grab a bargain with specially reduced items ... What's On Sale Today?
Browse for more pictures...


Interior Design Artwork In Affiliation with AllPosters.com: Compensated Affiliate


NEW: Museum Art Collection
Art.com has launched a wonderful new collection of prints...

...buy museum-approved reproductions publicly available for the first time ever.

Art.com is the only provider of these images to North America.

The images are selected from more than 400 European museums and private collections!

Some really beautiful works of art here, that will really enhance your home...

...take a look...

Click here to find out more about the NEW and EXCLUSIVE Museum Art Collection...





Return from this interior design artwork page to the Home Page

Top of Page





Search for words or phrases inside my site:


Custom Search
Search My Site:
Custom Search
"This practical guide is a must for any DIY decorator!"
"If you have no idea how to decorate your house or apartment or you're just not sure what you should put in which room...
"...Charlotte shows you, in an easy-to-understand way, how to tackle any project."
says David - New Hampshire, USA
-----------
"Love, love, love your site! I bought your ebooks and find them helpful and inspiring."
says Linda - United States
-----------
"I used Charlotte's book when designing my new kitchen ... I had my new kitchen planned in no time at all.
"I also used the personality colour palette to get the perfect colour ... Brilliant!"
says Sophie - Scotland, UK
AROUND 1 MILLION READERS PER YEAR (2010-2012)
Read what you say about us:
Your website is the best source of information for decorating homes that I have come across.
Sharon - Australia
I just love your web page it is fantastic for people who don't really have the design skills...
Elizabeth - Scotland - UK
'You are the first entry on my favorite places. Beautiful work, well (very well) written.'
Shirley - Laurinburg NC - USA
'U can't believe how happy I'm to find such a helpful website! it's over than great, really!!'
Lama - Sydney
'I really appreciate this amazing website & ur helpful tips... you really give us so much attention & I loved your advice...'
Mostafa - Cairo - Egypt
Thank you so much to all my lovely and loyal readers!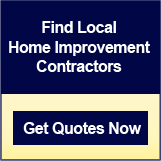 Copyright © 2007-2013
Charlotte Brown
t/a Charlotte Sneddon - interior-design-it-yourself.com