Decorating Nursery Ideas
Gallery Pages


Look at lots of decorating nursery ideas and photos.
Get inspiration for decorating a baby room in these gallery pages.
Watch video clips, and browse real room photos....
Browse photos of baby decorating ideas.
Just click on an image to view a larger version of the photo...
Or, jump ahead and watch a video for more ideas for decorating a baby room...




Pale blue is perfect for a baby boy - but wouldn't look out of place for a little girl, either!

Use a fresh, colorful blue, to bring some life into the room (too pale a blue may make the nursery feel cold)!
A simple and practical look for baby. Plain walls and warm wood tones give any room a calm look that can be adapted for baby.

Pale green is suitable for either sex - and looks very pretty matched with yellow and orange accents.

Voile curtains are pretty, but black out blinds or curtains will let baby get a better night's sleep.

A soft green base and white painted furniture makes a suitable basic color scheme for decorating nursery ideas. Mix with soft pink tones for a girl, or use blue or yellow for a boy.

A nice, calm, relaxing color scheme, that could easily be adapted to a guest room, or added to and changed as baby gets older.

This particular shade of green is nice for a period property, or more historic or traditional look.

A pretty pink scheme, ideal for baby girls. Again, this scheme keeps the look quite muted and adult, so could easily be adapted to a guest room.

Nice use of a focal wall to add color and interest, while the rest of the room is kept neutral. You could wait until baby is born before deciding whether to decorate this wall for a boy or girl.

White furniture and accents keep it all feeling light, spacious and airy - a nice space for Mum to relax in!

A lovely look for a tiny baby, with a crib or bassinet. A gorgeous, simple and nostalgic look, with a pretty bassinet, and historic style sampler on the wall.

Keeping walls and floor simple draws attention to the crib and wall picture/sampler as the foal points.

This would also make a great idea for a corner for baby, in Mum's room - a simple crib like this doesn't take up much space in the first few weeks of life.

Blue's not just for boys! This blue is a great look for baby Nadia - touches of pink really do 'pretty' it up!

A nice baby room with some great decorating nursery ideas for storage - a well designed changing mat fits nicely over the cot, and there are lots of convenient open shelves close at hand.

Keeping practicality as well as style in mind is important in a small room, as well as for baby's safety, so he/she is not left unattended while you cross the room for supplies.

Wall stencils or stickers are a great way of getting some personality and fun into your baby room.

A simple rainbow motif can brighten up even the simplest color scheme, and is equally suitable for both boys and girls. It's not too babyish, and will be attractive, as well as educational as baby grows into a toddler and child.

Lots of storage, space for toys and playing here, too!

This shows just how simply you can transform a neutral room into a clean and cosy nursery.

A jungle frieze gives inspiration. Using a cot quilt as a wall hanging adds more interest to the room.
I love Oliver's room!

The soft greens and blues give a warm, friendly feel in the room.

And it won't be too babyish, as Oliver grows up, either.

The unusual, soft lighting, by the cot, is a great idea!
Dark wood nursery furniture looks very elegant here - and combines wonderfully with soft creams and tans.

Great, with a fun giraffe theme running through.

Suitable for boys or girls, and for kids as well as babies.

Find out how to get a similar look here

Definitely only suitable for a baby girl!

But what a gorgeous pink room!

Love the touches of green too - especially the frog - which stops the pink becoming too intense!

This lovely, homely baby room would look great in any tradtional home.

I love the mixture of cream and russet - very cosy!

And that chair looks so comfy for nursing baby!
Watch these short video clips for more decorating nursery ideas and tips...
Just click on an image to start the player...and enjoy!



I hope that these photos and videos have given you some fantastic decorating nursery ideas.


Where to Go Next
For more information on factors you should consider when decorating a baby room, click here!

Return to the main gallery pages for more house decorating ideas.



Return from this decorating nursery ideas gallery pages to the Home Page

Top of Page



Search for words or phrases inside my site:


Custom Search
Search My Site:
Custom Search
"This practical guide is a must for any DIY decorator!"
"If you have no idea how to decorate your house or apartment or you're just not sure what you should put in which room...
"...Charlotte shows you, in an easy-to-understand way, how to tackle any project."
says David - New Hampshire, USA
-----------
"Love, love, love your site! I bought your ebooks and find them helpful and inspiring."
says Linda - United States
-----------
"I used Charlotte's book when designing my new kitchen ... I had my new kitchen planned in no time at all.
"I also used the personality colour palette to get the perfect colour ... Brilliant!"
says Sophie - Scotland, UK
AROUND 1 MILLION READERS PER YEAR (2010-2012)
Read what you say about us:
Your website is the best source of information for decorating homes that I have come across.
Sharon - Australia
I just love your web page it is fantastic for people who don't really have the design skills...
Elizabeth - Scotland - UK
'You are the first entry on my favorite places. Beautiful work, well (very well) written.'
Shirley - Laurinburg NC - USA
'U can't believe how happy I'm to find such a helpful website! it's over than great, really!!'
Lama - Sydney
'I really appreciate this amazing website & ur helpful tips... you really give us so much attention & I loved your advice...'
Mostafa - Cairo - Egypt
Thank you so much to all my lovely and loyal readers!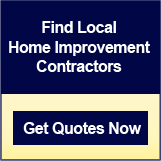 Copyright © 2007-2013
Charlotte Brown
t/a Charlotte Sneddon - interior-design-it-yourself.com