Interior Design Tricks for Using Texture
Discover
interior design tricks for using texture
in your room successfully.
Don't miss out on a great opportunity to add warmth, depth and comfort to your room.
Read this practical interior design advice, to learn about one of the interior design basics - using texture in your design.
Tricks for Using Textures
I think that it can be quite difficult to get texture right in your room.
But here you will discover the interior design tricks the professionals use - to make sure they come up with a room design that really works!
Discover some great interior design tricks
Getting it Right
Like pattern, texture is a very important part of your interior design considerations - or at least it should be.

It is very easily overlooked.

I mean, there are so many other things to think about, when interior designing a room scheme.



Texture is worth thinking about, though.

It is another beautiful finishing touch to your room. Get it right and it will give your room life and soul.



Texture can bring a touch of luxury, substance and interest, to an otherwise, nicely done, but flat and boring home decorating scheme.
So, read these interior design tricks and study the interior design advice, on this topic.
And get ready to make your interior design shout and sing (in tune, of course!).
My Top Texture Tips
I try to bring a touch of texture to all my rooms.

My personal favourite - and oh so trendy right at the moment - is to include a faux fur throw, or fluffy cushion.

If these conjure up visions for you of '70's and '80's style, hideous car seat covers - relax - it's nothing like!

The new faux fur textures are tasteful, luxurious, sophisticated and sensual. And, definitely seen in all the best room designs, right now!

In fact, I love my faux fur throws so much, that I have one in each of the bedrooms, one in the lounge - and even one that I take camping - they are so warm, cozy and cuddly
The cat loves faux fur throws too - more than me...!
(I let him off 'cos he's cute!)


Anyway, onto my interior design tricks for using texture in your rooms:


Add Texture to One-Color Schemes
Use plenty of texture if you are decorating in one color - especially white.

White without soft texture added, can look sparse and clinical. Add some texture and it is quickly transformed into a luxurious and liveable, interior decorating scheme.
Go for Gloss
Shiny or glossy textures, like tiles, gloss paint, mirrors, glass furniture, chrome, lacquered dark wood, silk and satin, tend to lend a sophisticated feel to your interior design scheme.
Shiny surfaces reflect light back into the room, making the room feel lighter and bigger.
But, take care you don't use too many glossy textures - or your scheme may feel a little cold and clinical.
Take the Rough with the Smooth
Rough or soft textures, like natural or unfinished wood, many fabrics like chenille, hessian, linen, faux fur, fluffy cushions and rugs, natural stone and brick - bring added interest to a room.
Rough textures are often suited to a more casual, rustic or country feel in an interior design scheme.
Rough textures, and especially soft textures, can bring warmth and a cosy atmosphere to your home decorating.
But, take care - too many rough textures can overcrowd and overwhelm, when decorating small spaces.
Rough and smooth textures look great combined together - as well as with each other.

My favourite combination is dark glossy wood, with (you've guessed it...) a gorgeous soft faux fur throw. So sophisticated and classy, yet warm and luxurious. Wow!
A Word of Advice
Just always remember - add some texture, have fun - but keep a balance - and don't overdo it!
Where to go next...
Well, I hope those interior design tricks on using texture have helped you think about your interior design scheme.


Take a look at interior design tricks for using pattern.
By now, you should have a pretty good idea of the home decorating scheme that's right for you.
Gather together all your fab interior design ideas - we're ready to go!.....Shopping! (well, window shopping to start with...)

Return to the main interior design tips and checklist page to recap on any design pointers you may have missed

Return from this interior design tricks for using texture page to the Home Page

Top of Page



Search for words or phrases inside my site:


Custom Search
Search My Site:
Custom Search
"This practical guide is a must for any DIY decorator!"
"If you have no idea how to decorate your house or apartment or you're just not sure what you should put in which room...
"...Charlotte shows you, in an easy-to-understand way, how to tackle any project."
says David - New Hampshire, USA
-----------
"Love, love, love your site! I bought your ebooks and find them helpful and inspiring."
says Linda - United States
-----------
"I used Charlotte's book when designing my new kitchen ... I had my new kitchen planned in no time at all.
"I also used the personality colour palette to get the perfect colour ... Brilliant!"
says Sophie - Scotland, UK
AROUND 1 MILLION READERS PER YEAR (2010-2012)
Read what you say about us:
Your website is the best source of information for decorating homes that I have come across.
Sharon - Australia
I just love your web page it is fantastic for people who don't really have the design skills...
Elizabeth - Scotland - UK
'You are the first entry on my favorite places. Beautiful work, well (very well) written.'
Shirley - Laurinburg NC - USA
'U can't believe how happy I'm to find such a helpful website! it's over than great, really!!'
Lama - Sydney
'I really appreciate this amazing website & ur helpful tips... you really give us so much attention & I loved your advice...'
Mostafa - Cairo - Egypt
Thank you so much to all my lovely and loyal readers!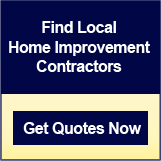 Copyright © 2007-2013
Charlotte Brown
t/a Charlotte Sneddon - interior-design-it-yourself.com