Teen Decorating Ideas and Inspirations


Teen Decorating Ideas...
Get ideas and inspiration for decorating a teenage bedroom.
Look at photos of real teen decorating.
Find ideas for your own interior design project....
Just click on an image to view a larger version of the photo...




A fun and colorful look for a teenage decorating scheme. A simple neutral bedroom is given a vibrant makeover with the easy addition of colorful curtains, bedding and accessories.

Accents of yellow bring out the warm yellow tones in furniture and flooring, and give a bright, sunny feel to a small, loft bedroom.

Stripes and circles (on the lamps) give a funky retro look, and give this previously plain room it's own lively personality.

Great look!
Just because your kids have grown into teens doesn't mean you have to give up the bunk beds.

Large, solid wood bunk beds are sturdy enough for teenagers, and still have a modern feel.

Teen decorating color schemes in a warm yellow and light green give the room a bright and welcoming look, that can be personalised easily.

A good, practical solution!
Looking for something a bit different for a teenage bedroom? Well, you can't get much more different than this! A stunning circle bed is the focal point of this gorgeous, contemporary room.

The rest of the room is kept very simple, but the circle theme is repeated through feature lighting in the ceiling, and curvy contemporary lighting.

Rich magenta pink and gold gives an extra luxurious color scheme to match!

Pure heaven! What a look!
This has got to be the ultimate teen decorating room! A large bedroom is given a cool apartment feel with a day bed and desk. Great for inviting friends round.

Warm neutral give a very sophisticated feel.

Very welcoming and practical!
What a wonderfully bright and vibrant bedroom decorating for a teenager.

All the pink any girl could want, a butterfly theme, and definitely not even a hint of tweeness!

This look could work with any theme your teen likes, and is great for creative types who like to personalise their room.

Let your imagination go wild...!
Yellow is a lovely sunshine-y color for a teenage bedroom - and what better than that stunning Hula theme!

Again, wall art really helps your teenager make their room more personal and unique.

If your teenager likes this teen decorating look, but is a bit shy of trying out some free-style wall painting, you could try stencils as a first step, or some new, cool, large size wall stickers and murals...

So long as your eyes can take all those spots, this is a really colorful and cool look for decorating a teenage bedroom.

Spots are a great idea, to add pattern and color to a room, with a young, modern feel.

This is a great way to arrange twin beds in a teenage room, as each occupant gets wall space, and it gets away from that regimented feel of having twin beds side by side.

Beds with a long side against the wall can even be piled with cushions to create that day-bed feel.
A great look for a teenage boy - especially a football fan.

Notice how the background colors are sober and grown up - but they could go well with any theme or teenage interest.
Again yellow looks stunning in a teenage bedroom.

There's plenty of space here for teenage sleepovers, homework or entertaining friends.

An attic room can be a very good option for a teenage bedroom, as they can play their loud music away from adult ears - and get a quiet place for their studies too.
This is quite a pretty, old fashioned look for a teenage girl's bedroom!

I love the mix of pink and brown, and the modern-style, horizontal stripes.

Pretty and simple is very effective.
This modern, chequerboard pattern could suit a boy's or girl's teenage bedroom.

The muted colors of the bedspread here are definitely for a boy, here.

A relaxing, easy room.
I hope that you can find some
really useful
teenage bedroom decorating ideas here.
Where to Go Next
Look at more teen decorating photos.
Real readers' teenage decorating discussions
Check out what teenage decorating ideas other readers are considering...
For more ideas and information, look at decorating a teen bedroom for a girl or a teen decorating idea for a boy.
Return to the main Gallery page for more house decorating ideas.
Return from this Teenage Decorating Photo Gallery #2 page to the Home Page.

Top of Page



Search for words or phrases inside my site:


Custom Search
Search My Site:
Custom Search
"This practical guide is a must for any DIY decorator!"
"If you have no idea how to decorate your house or apartment or you're just not sure what you should put in which room...
"...Charlotte shows you, in an easy-to-understand way, how to tackle any project."
says David - New Hampshire, USA
-----------
"Love, love, love your site! I bought your ebooks and find them helpful and inspiring."
says Linda - United States
-----------
"I used Charlotte's book when designing my new kitchen ... I had my new kitchen planned in no time at all.
"I also used the personality colour palette to get the perfect colour ... Brilliant!"
says Sophie - Scotland, UK
AROUND 1 MILLION READERS PER YEAR (2010-2012)
Read what you say about us:
Your website is the best source of information for decorating homes that I have come across.
Sharon - Australia
I just love your web page it is fantastic for people who don't really have the design skills...
Elizabeth - Scotland - UK
'You are the first entry on my favorite places. Beautiful work, well (very well) written.'
Shirley - Laurinburg NC - USA
'U can't believe how happy I'm to find such a helpful website! it's over than great, really!!'
Lama - Sydney
'I really appreciate this amazing website & ur helpful tips... you really give us so much attention & I loved your advice...'
Mostafa - Cairo - Egypt
Thank you so much to all my lovely and loyal readers!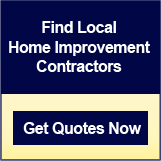 Copyright © 2007-2013
Charlotte Brown
t/a Charlotte Sneddon - interior-design-it-yourself.com